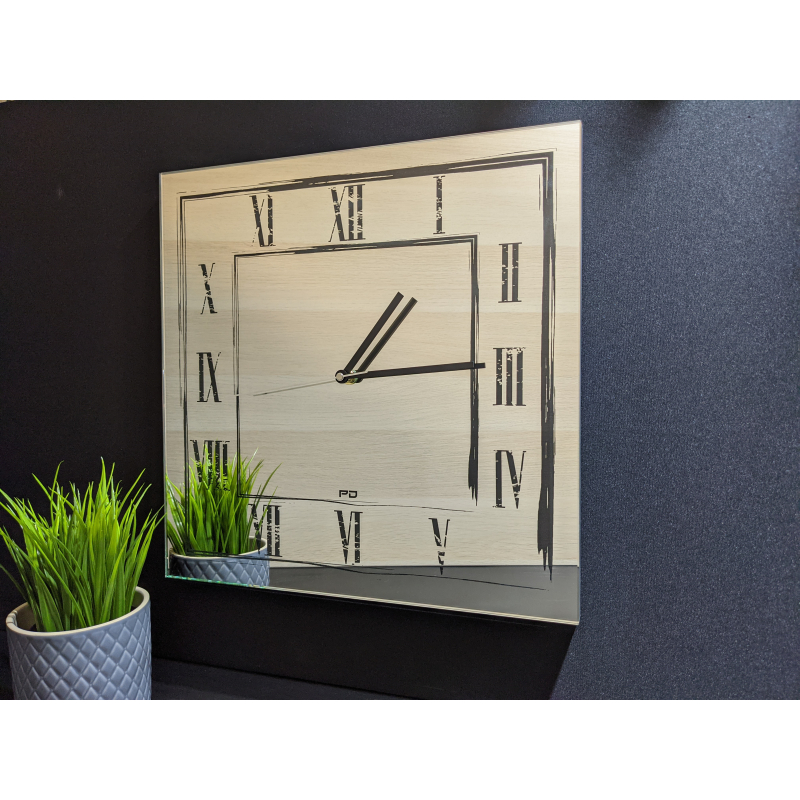  
Mirror Clock 12-2020
The Mirror Clock is build out of an edged mirror where the silver on the back of the clock dial is laser engraved, an aluminium frame and a unique design in a fixed color.
The timepiece is radio controlled, so there never the hassle to set time right.
It uses an AA battery that will have to be changed approximately once a year.
Delivery includes: nails, AA battery
Dimensions: 40 x 40 cm (15.74 x 15.74 inches)
Thickness: 2.5 cm (0.98 inches)